Dr.Don's Weather Page was created to provide Weather information for East Alabama, Central Alabama, West Georgia, and Northeast Georgia.
Don Strength has spent many years in Broadcast Radio, Television, and Public Safety to include Law Enforcement, Fire Services, E-911, and Emergency Management. "Dr.Don" is how most listeners know him from his radio days.
"There is a gap in weather coverage across east Alabama and west Georgia so we decided to build this website to supplement our Facebook Groups that have been operational for several years."
Dr. Don's Weather Page and Facebook Groups offer a unique opportunity to provide street-level warning and information during severe weather coverage.
Former resident's Facebook page gives Randolph Countians storm information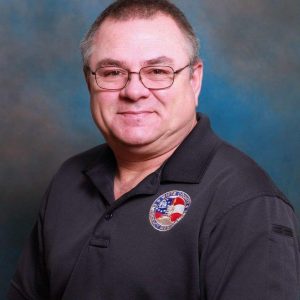 Less than two weeks after a powerful tornado caused tragic damage in Lee County, Randolph County had its own tornado scare Thursday night.
And as the storm traversed the state on a trajectory toward Wedowee, one man who lives 135 miles away was at the forefront of predicting its local impact.
Thankfully the storm that dropped a tornado just south of Wedowee Thursday was not nearly as powerful as the one that caused the loss of 23 lives near Beauregard March 3.
The National Weather Service reported that an EF-0 tornado touched down a mile south of Wedowee at 10 p.m. Thursday night, and remained on the ground for nine minutes, affecting an approximate four-mile stretch of rural Randolph County. No injuries or fatalities resulted from the storm.
An EF-0 tornado is the weakest on the Enhanced Fujita scale that rates the storms from 0-5 based on size and wind strength. The winds from the Randolph County tornado were estimated to peak at around 75 miles per hour. By comparison, the wind speeds from last week's Lee County tornado were estimated at 170 mph.
"Thank goodness we didn't have any injuries or fatalities because that could have just as easily been Lee County, Ala.," said Don Strength when asked about the storm several days later.
Strength is a former Randolph County resident who now makes his home near Dahlonega, in the north Georgia mountains. During his time here, he was director of the Randolph County EMA and was heavily involved in the community in multiple other capacities, including as a member of the Roanoke City School Board, a volunteer firefighter and a reserve police officer. He also worked as a radio broadcaster at WELR. He now serves as the Area 1 field coordinator for GEMA, overseeing emergency management duties for 24 counties in northeast Georgia.
Perhaps more importantly to residents of Randolph County, Strength also runs a Facebook group called "East Alabama Weather Group Don Strength" that was thrust into the limelight during Thursday's storm. Strength posted a series of updates tracking the storm that found its way to Randolph County and did his best to reinforce the seriousness of the situation as tornado warnings were issued by the National Weather Service.
"On Thursday night when the tornado warning was issued for Coosa County as it came out of Chilton County, it became obvious to me that this storm was indeed a long-lived thunderstorm capable of producing multiple tornadoes," Strength said. "It had been alive since Hale County over on the Alabama-Mississippi state line, stayed together all the way through central Alabama, and as it exited Chilton County into Coosa County, it dropped another tornado. We knew we had a tornado on the ground there because of the debris plume that was showing on the radar."
The storm then moved into Clay County, where the tornado warnings were briefly lifted.
"By the time it got into Clay County, it did start losing some of its signature. So they allowed the tornado warning to expire," Strength said.
But he kept his eye on the storm cell as it continued eastward toward Randolph County and strongly advised his followers to do the same.
"I kept telling people on Facebook, don't let your guard down because this storm has a history of doing this," Strength said. "It was cycling. It would drop a tornado, 10 minutes later the tornado would dissipate, 30 minutes later it would drop another one, it would last 5 or 10 minutes, it would dissipate. Randolph County was in that cycle where a new tornado was possible, and sure enough about the time it crossed into Randolph County, they reissued the warning."
Fortunately the tornado's path took it through a portion of the county largely unoccupied by residences. A vacant farmhouse on County Road 15 sustained the most significant structural damage, while several outbuildings and trees in the storm's path also took a hit.
That relatively minimal outcome provided a sigh of relief after a tense night of sirens and warnings, particularly with the events of Lee County still fresh in the minds of many residents.
"I know that there is a lot of conversation going on right now in east Alabama, Randolph County particularly, over television coverage of severe weather, especially in hindsight of what took place in Beauregard, Lee County, just a couple of weeks ago," Strength said.
Strength's online updates have filled a void in live coverage during local severe weather events. Randolph County is in the Atlanta television market, and Atlanta stations typically will not break from their regular programming for a localized weather event in a small, outlying portion of their viewership.
As a result Strength's Facebook group has grown by over 1,000 members since the Lee County storm and added nearly 500 members on Thursday night alone.
It made for a hectic night for Strength, who has to personally approve all membership requests to his group.
"I was tracking the storm. I had three computers, an iPad, two telephones, my wife, a pot of coffee and four cats all helping do this thing," he said with a laugh. "And I was trying to accept member requests at the same time because we were actively in the middle of a tornado emergency. So I'm trying to get as many people in there as I possibly can."