Best of the Two Days: While nether Saturday or Sunday will be washouts, Today will be the best day of the weekend weather-wise. I'm leaning toward more clouds than sun but a mixture of both is likely today. Scattered afternoon thunderstorms are 50% likely today but don't change your outdoor plans as storms will be scattered.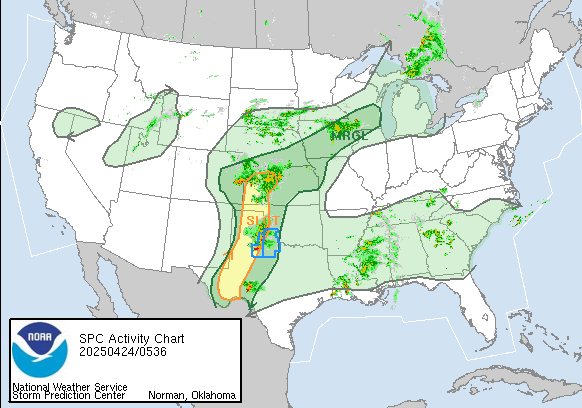 Sunday Storms: The SPC has issued a "General Risk" category for thunderstorms across the southeast on Sunday. This includes the Dr. Don coverage area of east Alabama and west Georgia. I don't anticipate and organized severe weather Sunday. However, it's that time of year where any thunderstorm will be capable of producing strong winds and dangerous lightning. 
A or B Forecast: You know how this works in the south. We basically have two types of forecast this time of the year. Forecast A: Hot and Dry or Forecast B: Hot with scattered afternoon thunderstorms. Monday – Wednesday of next week will be forecast B. Thursday – the weekend is looking like Forecast A. As you can see on the QPF Chart, not a ton of rain through next week.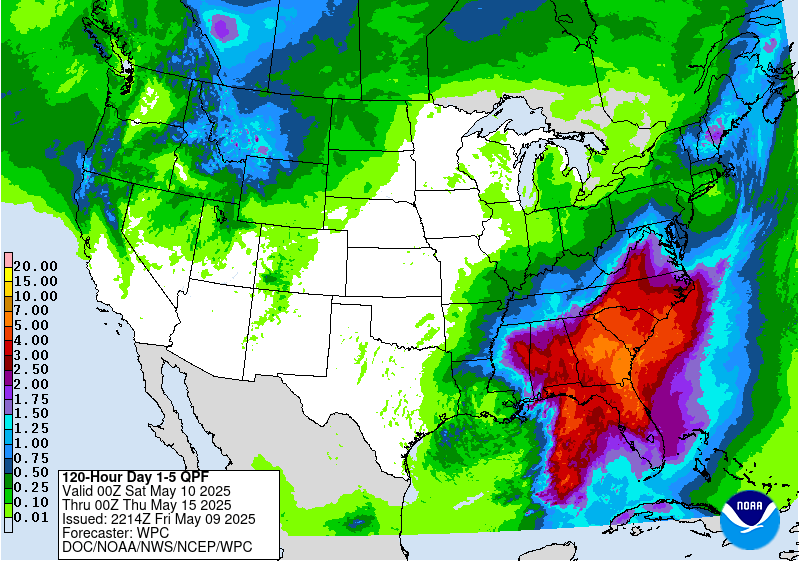 Watch Live Stream
Local Weather Conditions
NWS Radar
Severe Weather Statements
Submit Weather Pic's & Video
Weather Chat