Slow Mover: Low pressure spinning over Texas is ushering in moisture from the Gulf of Mexico. While storms move north, the system as a whole is slowly drifting eastward. The heaviest rain today has been confined to East Mississippi and West Alabama. Eventually, the rain in West Alabama will move into central and east Alabama. At the time of publication, heavy bands of rain are approaching Birmingham. Expect rain coverage to increase tonight and continue through Tuesday.
The European is still at it! It's way too early to start paying much attention but the European model is suggesting a system in the Gulf of Mexico around June 17th. Earlier today it had the storm pegged for the 18th. Changes are inevitable moving forward.  Remember, anything beyond 7 days or so is a novelty. I have a close eye on this possibility and will keep you advised.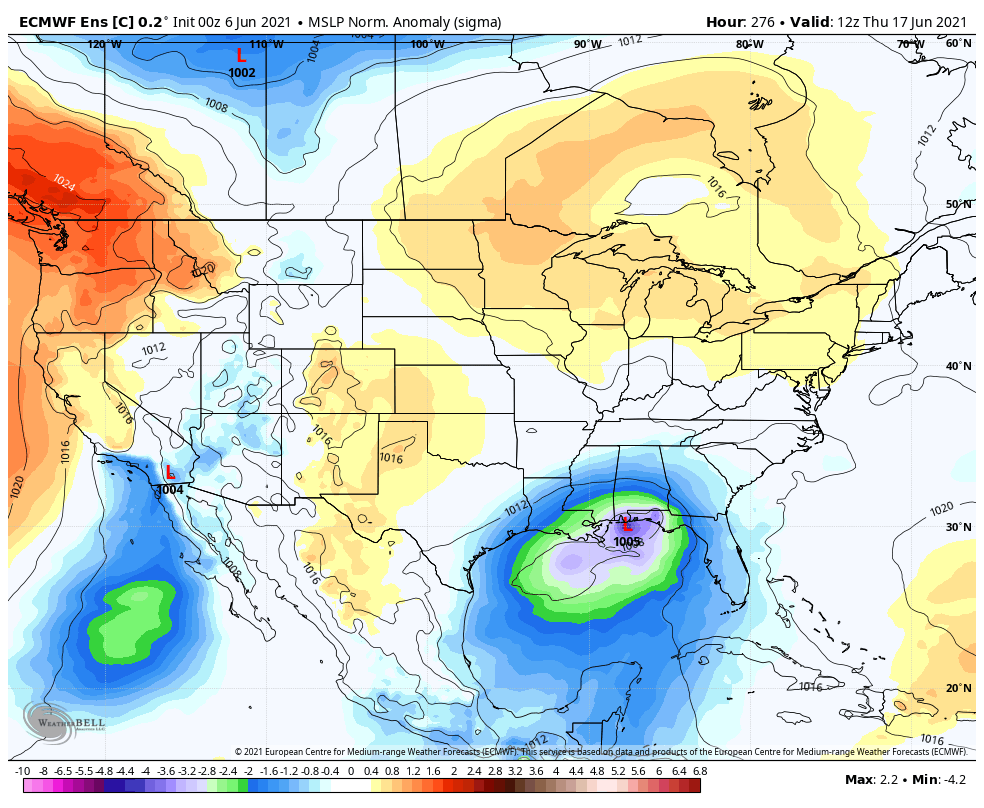 Watch Live Stream
Local Weather Conditions
NWS Radar
Severe Weather Statements
Submit Weather Pic's & Video
Weather Chat
Please Share This Blog with your Friends!